Back to All Members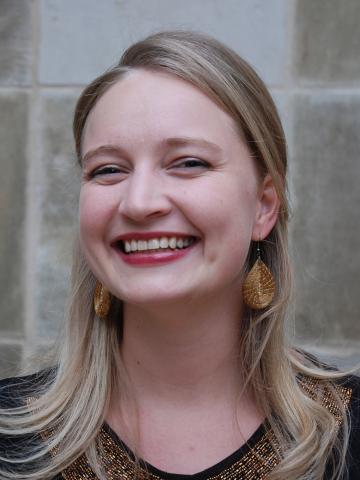 Charlotte loves dogs, beer, badminton and will eat pretty much anything.
Charlotte Botha lives in the glorious Champagne Valley in rural KwaZulu-Natal, South Africa, where she teaches voice, aural training and music theory and conducts the world-renowned Drakensberg Boys' Choir. She obtained her BMus from the University of Pretoria and her MMus from the Nelson Mandela Metropolitan University specialising in choral conducting. She is a well-known composer and arranger with a keen interest in promoting Afrikaans choral music. 
Over the past decade, Charlotte has achieved much acclaim for her passionate work in the South African choral community, especially as conductor of the Pretoria High School for Girls choirs and Singkronies Chamber Choir. Her mentors include Johann van der Sandt, Junita van Dijk, Peter-Louis van Dijk and Andre de Quadros.
Charlotte has sung in many distinguished chamber choirs in South Africa and abroad, including Akustika Chamber Singers and the World Youth Choir, but Time Ensemble is her favourite! She regularly attends master classes and workshops locally and internationally, and believes in the power of tolerance and understanding we learn from making music and travelling.
Sessions Participated in as: