Back to All Members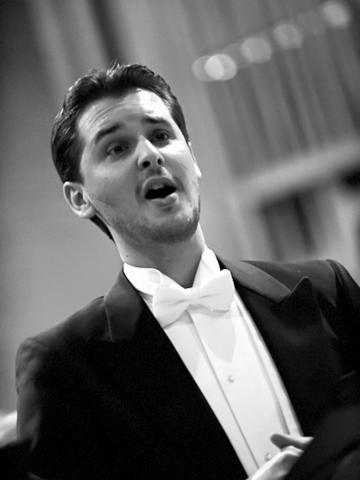 Geoffrey is a real epicurean and enjoys very much being a clown, and entertaining laughs in the company of good friends such as Betzabe!
The Belgian light-lyric tenor obtained his Master of Singing at the Royal Flemish Conservatory of Brussels and his Master of Opera at the Dutch National Opera Academy in Amsterdam. He has participated in masterclasses with Dennis O'Neill, Elisabeth Wingfield, Gabriele Fontana, Ira Siff and Vladimir Bouchler. Geoffrey is active all over Europe, mainly as a soloist. He sings Lied, chamber music and oratorio (including Samson and the Messiah by Haendel; Requiem by Mozart, Haydn, Britten; masses by Charpentier, Saint-Saëns, Schubert, Franck, Rossini; Magnificat, Cantatas and  Passions (Evangelist & arias) by Bach and Telemann).
In opera, he has performed as Albert Herring (Albert Herring), Tito (La Clemenza di Tito), Nemorino (L'Elisir d'Amore), Le Mari (Les mamelles de Tirésias), Dorvil (La Scala di Seta), Florival (L'Amant jaloux), Aristée-Pluton (Orphée aux Enfers) and several other roles. Next to that, Geoffrey was a guest at the Royal Concertgebouw in Amsterdam, the Dutch Embassy in Kiev, the Klang Music Festival and other festivals in Belgium, France, Holland and Germany. He sang with conductors like Richard Egarr, Kenneth Montgomery, Bas Wiegers, Jacques Mercier, Paul Dombrecht, Philippe Pierlot and worked with directors like Floris Visser, Alexander Oliver, Armand Delcampe, Elsina Jansen.
Apart from Time Ensemble Geoffrey is also a member of ARTON Ensemble, Collegium AD MOSAM and the Eclectic Singers.
Sessions Participated in as: