Back to All Members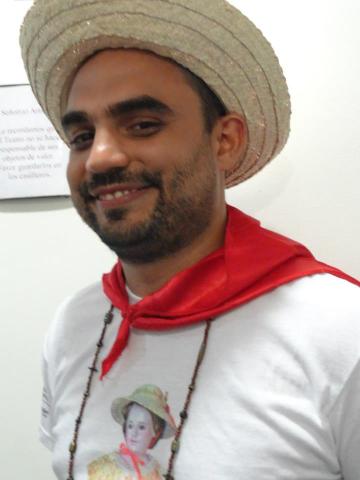 Pedro is our nerdy tenor and probably the only person in the world who has worked for NASA and sung for Helen Mirren and David Bowie.
Pedro graduated Cum-Laude in Geophysics Engineering and the Masters in Statistics from the Simon Bolivar University and is currently a PhD Candidate in Mechanical Engineering at the City College of New York.
Pedro has been part of many choral groups including Voces Juveniles de Caracas, Orfeón Universitario Simón Bolívar, Cantus Firmus Voces Oscuras and the Schola Cantorum de Venezuela, participating in many international tours. Among these is the premier and recording of the opera A Flowering Tree by John Adams in November 2006 in Vienna and London in 2007, as well as soloist and choir member in La Pasión Según San Marcos by Osvaldo Golijov in cities such as Atlanta, New York, Londres, Buenos Aires, Los Angeles, Porto, Miami, Ferrara, Rome, Milan and Amsterdam. He also participated in the recording of this piece for the record label Deutsche Gramophon in audio and a live video recording in Amsterdam 2008. 
Pedro has represented Venezuela in the World Youth Choir at the Summer Sessions of Italy and South Africa (2006 and 2007) and the Winter Session in Belgium (2007-2008), as well as being a member of this group at the Nobel Peace Prize Ceremony and Concert in Oslo, 2011. 
As a tenor soloist Pedro has portrayed the roles of Basilio in Mozart's Le Nozze di Figaro in Caracas and Enzo, and Tommasi in Christoph Bergman's Piazza Navonna in New York, as well as soloist in Mozart's Coronation Mass and Beethoven's Mass in C with the Symphonic Orchestras of Guarico and Falcon respectively. He was also selected to participate in Masterclasses with renowned Italian soprano Mirella Freni in 2007 and 2008.
Sessions Participated in as: